Northgate Homes For Sale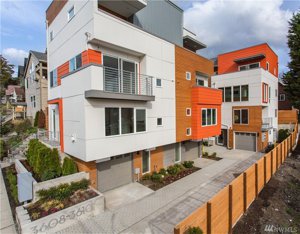 The name 'Northgate' refers to an area to the north of Seattle along the I-5 corridor. Northgate is generally considered to include neighborhoods such as Pinehurst, Haller Lake, and Maple Leaf. The location is desired by many real estate buyers because it is easy to access from I-5, and is only a short distance from Downtown Seattle. Also, residents can drive around the north end of Lake Washington to access Eastside cities like Kenmore, Bothell, Woodinville, and more.
The MLS listings in Northgate will reveal a wide range of prices and types of housing in the area. There are apartments, condos, and single family homes, and prices can range from around $200,000 on up to $500,000 and more. Since Northgate is a relatively large area, the housing prices vary mostly depending on location, with houses in the Maple Leaf neighborhood toward the south end of Northgate being some of the most expensive.
The attraction that most locals will associate with Northgate is the large Northgate Mall, which is visible from I-5 and attracts shoppers from all around the area. Considered by some to be the first covered mall in the United States, the mall is popular thanks to its selection of stores and easy access off the freeway. While not technically part of the Northgate area, the public Jackson Park Golf Course is located a short distance to the north of the mall.
Many residents of Northgate work in Downtown Seattle, as well at the University of Washington. The location makes it possible to commute to a number of locations around the Puget Sound area, and scenic Green Lake is a short drive away as well. Driving north from Northgate toward cities such as Everett and Mountlake Terrace often provides less traffic than trying to head south through the city.
While still within the Seattle city limits, life in Northgate has a more-suburban feel than many of the other neighborhoods around the city. For those looking for a good balance between city life and a suburban setting, Northgate might be just right.