Condos For Sale In Fremont
If you would like to live in one of the trendy, exciting neighborhoods that Seattle has to offer, Fremont should attract much of your attention. With a great location and a unique vibe that draws people from all around the area, you are likely to love the lifestyle you can enjoy while calling Fremont home. Many who choose to live in this part of Seattle will search for a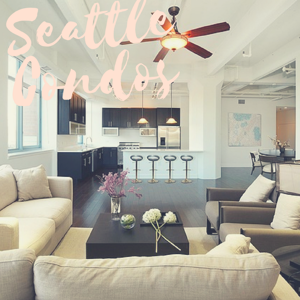 condo, in part because that is what tends to be available, and also because condos can be more affordable than single-family homes. When you are ready to track down a Fremont condo to call your own, be sure to team up with an excellent real estate agent to work on the transaction.
As you begin your search in Fremont for the perfect condo, you'll find that there is quite a wide selection of types of units to consider. For instance, if you are planning to live alone and are just getting started in your adult life, you may be able to find a one-bedroom unit with minimal square footage and a relatively low price tag. That's a great way to break into Seattle living without putting yourself in too much of a hole from a financial perspective. On the other end of the spectrum, those with more financial means to work with – and a larger family to accommodate – will find bigger units that offer a variety of great amenities. These units will often cost nearly as much – or even more – than some of the single-family homes in the area.
We mentioned earlier that Fremont offers a great location, and we'd like to expand on that a bit more here. What is it that makes Fremont so attractive from a geographic perspective? The versatility that this location provides is a great selling point. Want to head in toward Downtown Seattle? Take the Aurora Bridge over the Ship Canal and you will be on your way. Want to spend some time outside on a beautiful Seattle afternoon, soaking up a view of the water? Gas Works Park is only minutes away, located at the north end of Lake Union. Or, if you'd like to get outdoors for a bit of exercise, the popular Green Lake area is only a short trip to the north. Woodland Park Zoo is also nearby, providing Fremont residents with another great local attraction.
There are plenty of great neighborhoods in Seattle, so Fremont does not need to be the only one that you consider during your housing search. It is hard to ignore this funky part of town, however, as it tends to speak to a certain type of buyer. If you fit that profile and would like to immerse yourself in this scene, you'll need to closely watch the market and be ready to act when something becomes available that fits your needs. Fortunately, with a variety of condo types and sizes available, it may not take long to locate the right unit for you and your family. Here's to landing the perfect Fremont condo!