Tips For First Time Home Buyers
Being a first-time home buyer can be both intimidating and confusing. It doesn't have to be though, with a little research you can really prepare yourself for the venture and dream of becoming a first-time home owner.
First Time Home Buyers Class
A home buyers class is a good idea and will help set out some expectation on what may unfold from finding a home, putting in an offer, and everything that happens in-between getting your offer accepted and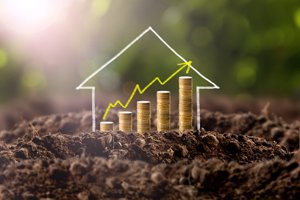 having the keys in your hand. A class can help you have a better understanding of common real estate terms, what questions to ask your real estate agent, and how to find financing. If you are a first time home buyer in Washington State you can check out WSHFC for first time home buyers classes and schedules.
First Time Home Buyers Checklist
To help prepare your self to purchase a home it's a good idea to have a checklist of items to complete beforehand. Some items might be checking your credit score, lenders like to see scores over 700. If you see any blemished on your report you will still have time to clean them up and improve your score to get the best mortgage rate possible from your lender. It's also a good idea to shop for a lender before looking for a home. You will have to have a pre-approval letter before putting in an offer and your lender can also tell you what you can afford. There is no reason to shop for homes that might be out of your price range. It's always difficult to shop for home in a lower price range if you have already been looking at more expensive homes. While you are waiting to get approved you can spend that time looking at homes online and setting up and saving a home search from a website that has all the MLS home listings.
Finding A Real Estate Agent
Finding a real estate agent is a daunting task. Read their reviews and see how many transactions they have done in the last 12 months. Most agent on average sell around 2-3 homes but a successful agent that works full time should sell at least 12 per year. Personality will play a big role as well. You will be entering a relationship that can last a while and you want to make sure you feel comfortable with the agent and that you mesh with that person. You should also ask your agents questions when interviewing them. Ask them how long they have been in the business, how many homes per year do they sell, what's their availability like, and do they have any inspectors or lenders they can recommend.
For more home buying and selling tips click on the link