No current listings, please check back later.
Bellevue Fixers For Sale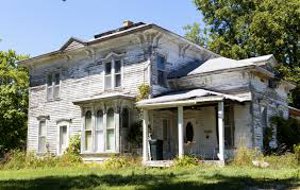 Bellevue can provide many great real estate investments. Whether you are a seasoned investor or looking to purchase your first Bellevue real estate investment the tips below will be a helpful resource.
If you are looking for a single family start up bare bones rental property a great choice for Bellevue WA would be the Cross Roads and Lake Hills area. What makes these areas a great investment is that it's some of the least expensive real estate in the Bellevue area. With its close proximity to Microsoft, I-90, & 520 there will always be a demand for the properties. Also, the schools are award winning and you have a lot of shopping nearby. You can also find short sales, bank owned, and fixers homes is this area of Bellevue Washington.
If you are looking to purchase a condo or townhome as an investment you should look down on the shores of Lake Sammamish. West Lake Sammamish will have condos and townhomes in both Bellevue and Redmond. There are a few affordable condos on the water with boat slips. You can expect to have a near zero vacancy rate if you have a condo on the lake with a boat slip. Be sure to check the covenants to make sure you can purchase unit as an investor and rent out the property. It's also a good idea to check the HOA minutes to see if there is any talk of future special assessments.
If you have some money to play with and you can afford to sit on a home for a while Bellevue Luxury homes could be a great buy. A lot of buyers a few years back over leveraged themselves with luxury homes. It's common to see bank owned homes priced for millions under from what the original owners paid for them. You have to put a considerable amount of money down for Bellevue luxury homes so it takes a lot of buyers out of the market. When the market turns around I feel the luxury home market will have some of the largest real estate investment yields in the future. If you are buying a Luxury home look for homes with million dollar views or look at only waterfront homes on Lake Washington or Lake Sammamish.
Vacant lots can be a great buy. Again, the lenders don't like to lend on vacant lots right now and it's very difficult to find a construction loan. Vacant lots have taken a nose dive
more than most properties in the last couple of years. It's very difficult to find a new home in Bellevue so if you can find a vacant lot and buy right and build right you should be rewarded for your efforts.
If you really like to gamble and want to put in some extra effort you can always buy a foreclosure. The foreclosures are held every Friday in Factoria. There are some hard money lenders that will loan on a foreclosure otherwise you have to pay cash for it. Buying a foreclosure is very high risk and know what your getting into. I've heard of some nightmare stories of rookies not doing their homework and buying into a lot of problems.
Before investing and purchasing any property you should really know your market. Look at the Bargain Properties page for more helpful tips and resources.
Go to the Bellevue WA homes for sale search page to start searching for your next Bellevue Investment Property.